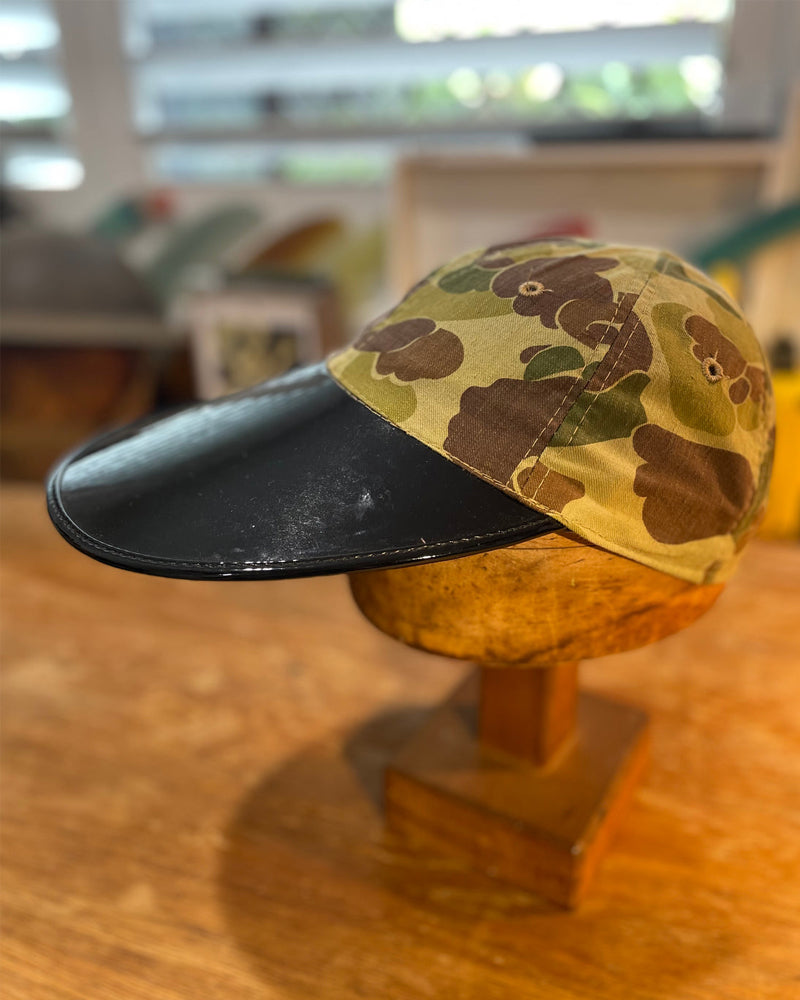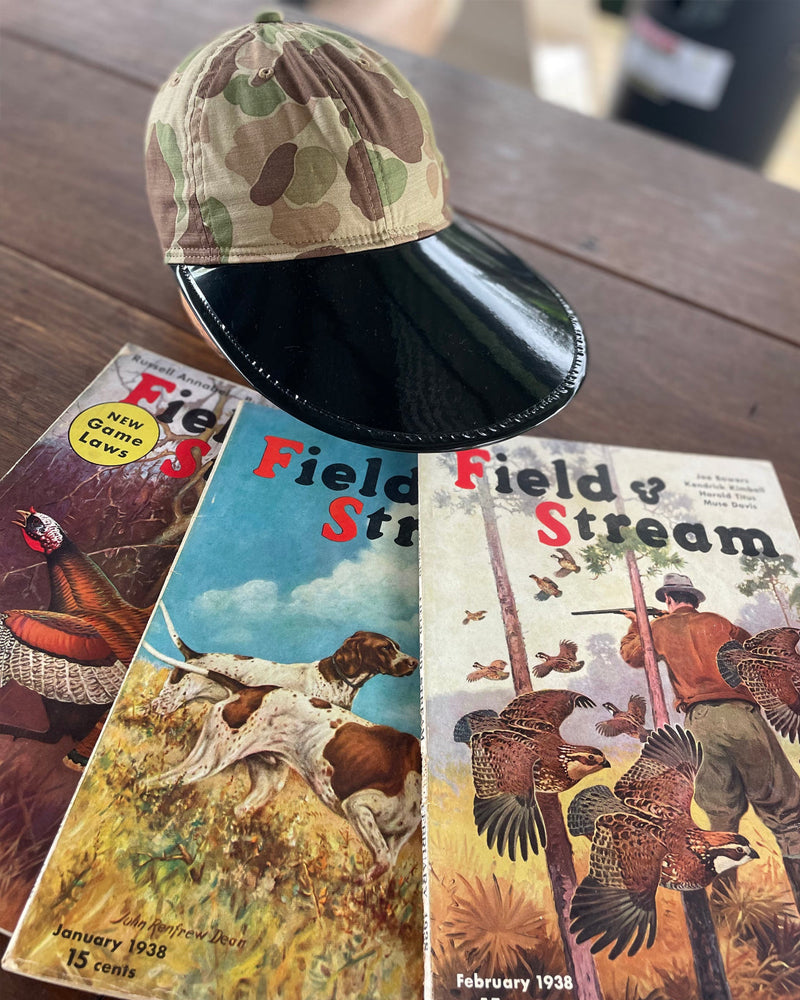 Papa Nui Pilar Cap Idaho Duck Hunter Camouflage
Jack Hemingway, the first-born son of the famous writer, Ernest Hemingway, was assigned to the Office of Strategic Services (OSS). Because he spoke fluent French, Captain Jack Hemingway parachuted into France behind enemy lines on a mission to aid the Marquis or Marquisards (French Resistance). As he jumped from the aeroplane under the cover of darkness, Jack's most important "survival gear" included a fly rod and reel, a small assortment of flies and his Papa Nui Long billed cap.
In homage to Jack and to Ernest, the Papa Nui 'Pilar' cap, salutes the war service of these father and son heroes. Modelled in tough GI drab herringbone twill, the Pilar Cap provides the ultimate visor protection for angling a fly on a French stream or drawing a bead on Hitler's henchmen. At home on the bridge of a Q-Boat off the coast of Santiago or comfortably on a war-strewn European river bank, this cap is the result of painstaking research into the correct crown shape and visor construction. Forget the malarky and hokum, this isn't a Ketchum Gas Station find nor a recreation lookalike, this is the real deal, no clever copywriting just the true 'Gen'.
100% Cotton
Duck Hunter Camo 

M = 57-59 cm

L = 50- 61 cm
XL =  61- 62 cm
Made in Japan
Share