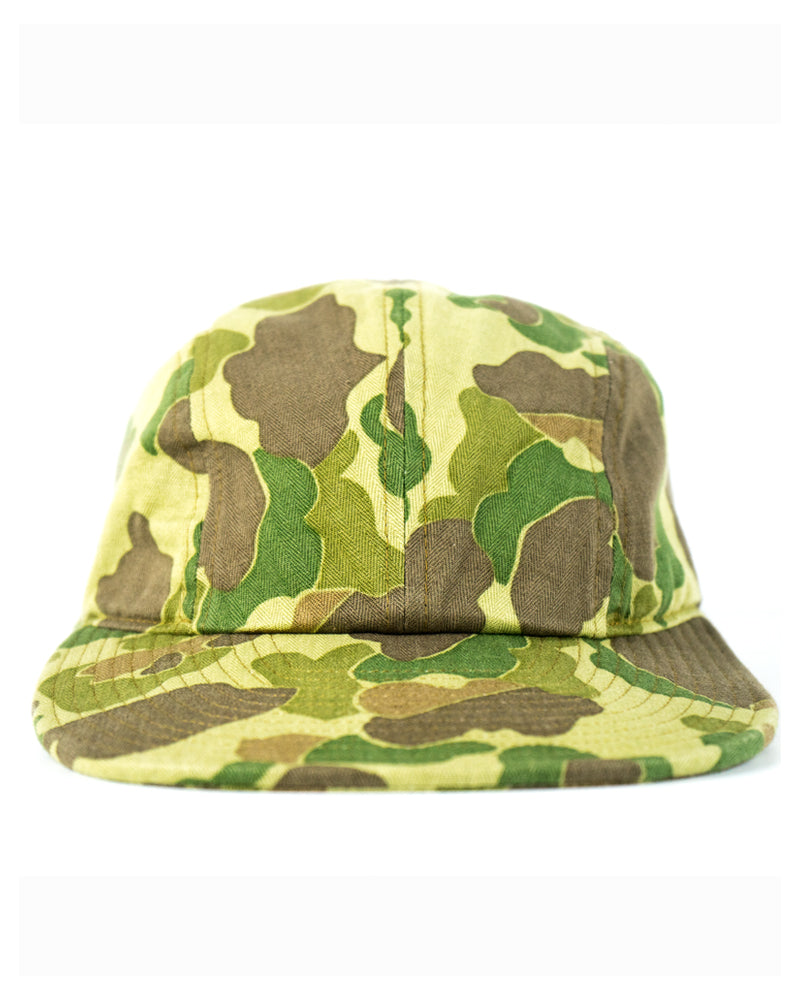 Papa Nui Hellcat Frogskin Camo
The Hell Cat cap is 10 years in the making.
From its nascent form as the first cap that Papa ever did with John Lofgren in Japan, the Corsair Cap was the beginning. Over a decade has been spent refining the silhouette, subtle changes made from a hundred small observations, and now Papa has the Hell Cat Cap. Built for the fight to hades and back and tough enough to withstand the netherworld of battle on the campaign trail, the Hell Cat is realized in WWII USMC Frogskin Camouflage and also in a new edition,

The Hell Cat is deep and balanced through the crown to not create a pinch at the top. The visor is 8cm or 3 1/4" long, wide and square, taking shape directly from period USN caps.
The Hell Cat Cap is a Zero killer! It is a millinery version of its tough and rugged namesake the F6F, and is set to be the dominant cap covering the skies over the Atoll.
100% Cotton
Cotton herringbone
Canvas visor liner 
M = 57-59 cm
L = 50- 61 cm
XL =  61- 62 cm
Made in Japan
Share