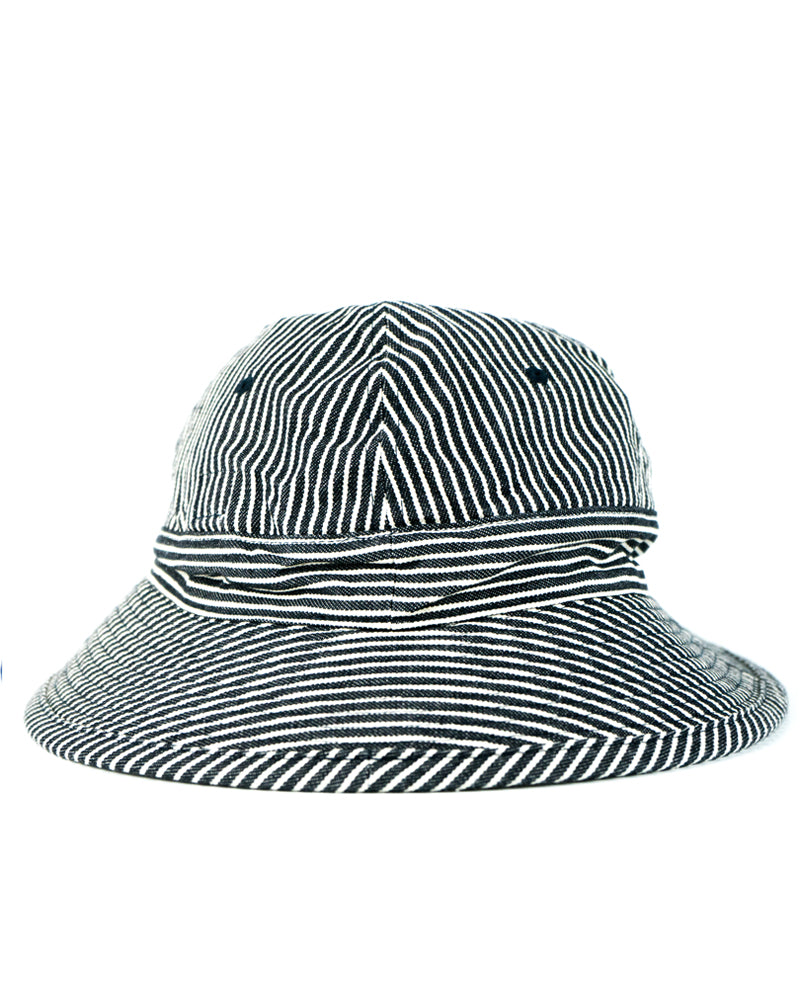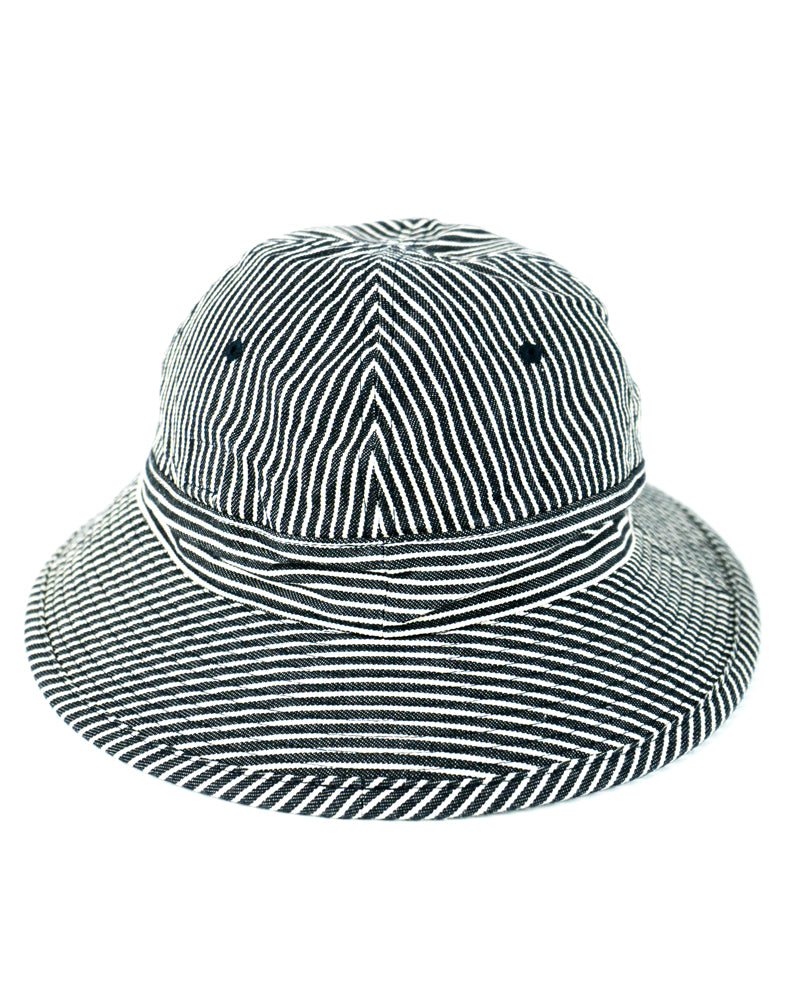 Papa Nui Gunnery Range Hat Hickory
The Gunnery Range hat. 
This hat is a hickory striped cover based on a Daisy Mae and a 'what if' USN piece of kit issued for Gunnery and Target practice at midshipmen's school and to be worn with Naval Denims and Dungarees. A more rugged hat for use in the field that doesn't show dirt and grime as much as a traditional white Dixie Cup and offers a greater level of sun protection when outdoors for extended periods of time.
100% Cotton
Hickory stripe herringbone
M = 57-59 cm

L = 50- 61 cm
XL =  61- 62 cm
Made in Japan
Share